Dining on a budget
Want to Dine like royalty but don't quite have the budget to match?
Here is our 10 product list on how to dine well without breaking the bank.
The Mastrella Henri Dining Table - £945
The Henri Dining Table from Mastrella features a stunning finish to the top. The rounded edges of solid oak give the Henri collection a tactile feel. The legs are in a solid black oak with black metal fixings. Starting at £945 this is a luxury dining table at an affordable price.
Calligaris Dot Dining
Table - £789
If there is a company that knows a thing or two about dining tables then it is Calligaris, the Italian company have been designing and manufacturing some of Europe's finest furniture for nearly 100 years. The Dot is know exception to this, but coming in at an affordable price starting at just £789, this contemporary and compact dining table is an absolute steal.
Another Brand Cubo Rectangular Dining
Table - £795
The Cubo Rectangular Table, designed by Theo Williams features a lacquered frame & leg with Oak top. Made from solid oak and oak veneer. Finished in latte oak table top with choice of drawer on both sides or no drawer and only costing £795 this is the perfect wooden dining table on a budget.
Mastrella Larri Dining Chairs - £99
The Larri Dining chair from Mastrella features a stunning contemporary look, taking its inspiration from the Eames DSW chair. The seat is made using a polypropylene material for durability with an added seat pad for comfort. It's varnished natural beech wooden tripod legs give it that extra scandi style. Coming in at only £99 per chair, you will struggle to find such a contemporary durable dining chair at this price anywhere else.
Calligairs Basil Dining Chair - £116
Using a mix of cutting-edge materials, such as steel tubing for the frame and legs and polypropylene - 100% recyclable material for the seat, Calligaris have been able to achieve a durable, lightweight, ergonomic dining chair that is design-savvy. Also suitable for outdoor use and only £116 per chair, there is little on the market that compare in this price range.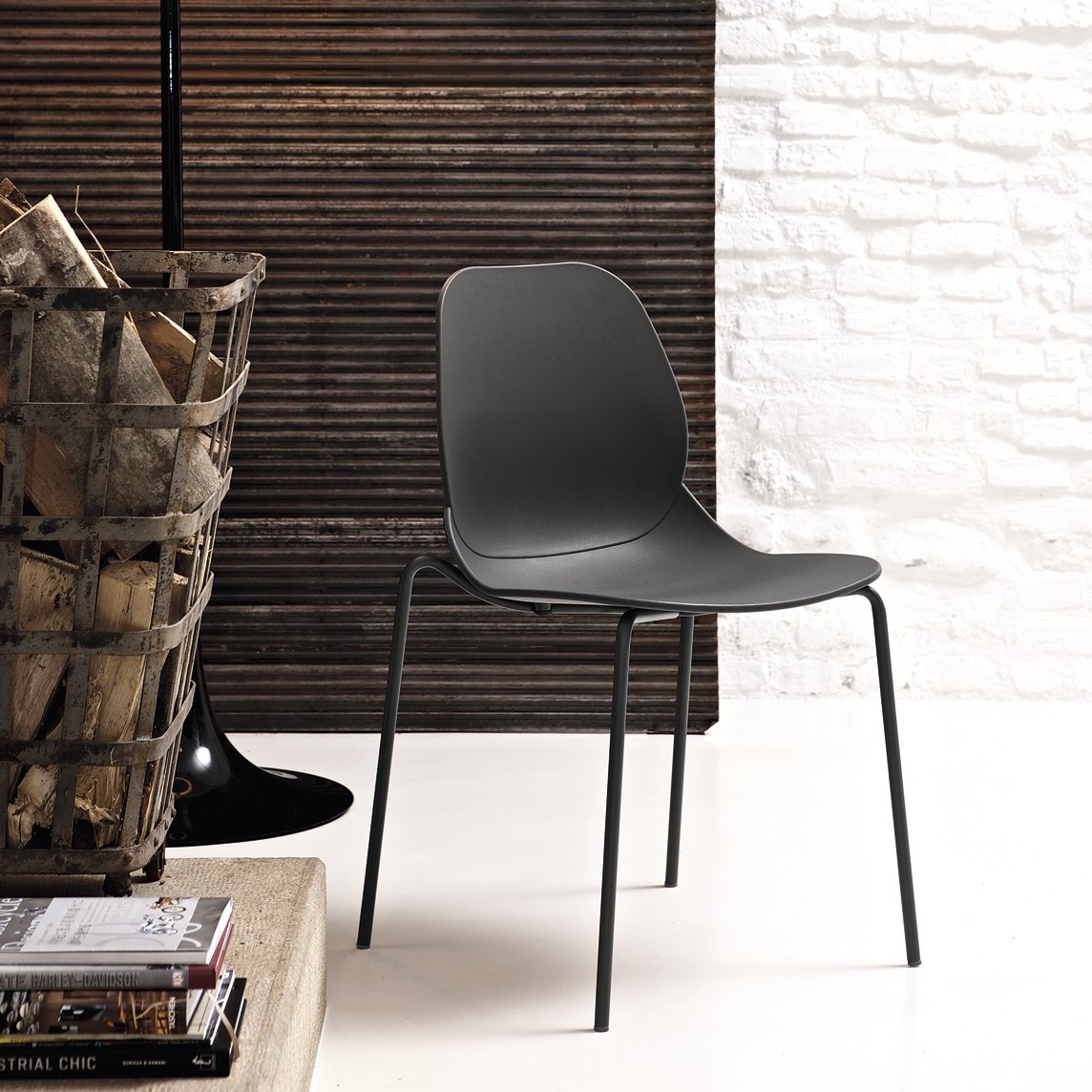 Bontempi Casa April Dining Chair - £139
The closest anything comes to the Calligaris Bess, but still a slightly higher price tag. Again made from polypropylene, this dining chair is light weight and suitable for outdoor use. It's elegant but thoughtful design means it's stack-able, perfect for any busy family. Still at a reasonable price of £139 per chair, it still doesn't break the bank for Europe's greatest furniture brands.
Sagaform Adjustable Oak Trivet - £22.95
Serving in style. The new Oak Trivet from Danish designers, Sagaform features a multi-use system that can be used in the kitchen or to serve at the table. The trivet extends allowing for various sizes of dishes to be supported. The central string rope also allows the trivet to be hung in the kitchen as a design feature in it's own right.
Sagaform Oval Oak Salt & Pepper Shaker - £17.99
Practical yet super functional, this salt and pepper set features a circular Oak stopper. The Set of 2 Oval Oak Salt & Pepper Shakers features a super modern Scandinavian design and will look great set in the middle of your dining table.
Sagaform Gin Glasses - £22.95
Perfect for evening dinging, these gorgeous gin glasses feature a quirky frosted stem are great for serving a cocktail of your choice, OR go for a classic G&T with the obligatory ice and a slice. At just £22.95 for two, these are a great buy for your dining on a budget.
Sagaform Oval Oak Wine Carafe - £24.99
The centre piece to your dining table. This stunning Scandinavian design wine carafe is the perfect way to finish of your dining table. The gorgeous shape and uniqueness will be bound to get your guests talking around your stunning dining set that has been designed on a budget!