Our Guide To The Ultimate Man Cave
A place to unwind, relax, escape the outside world, they can be built in the loft, the garage, the spare room but what finishing touches do you need to complete the ultimate man cave.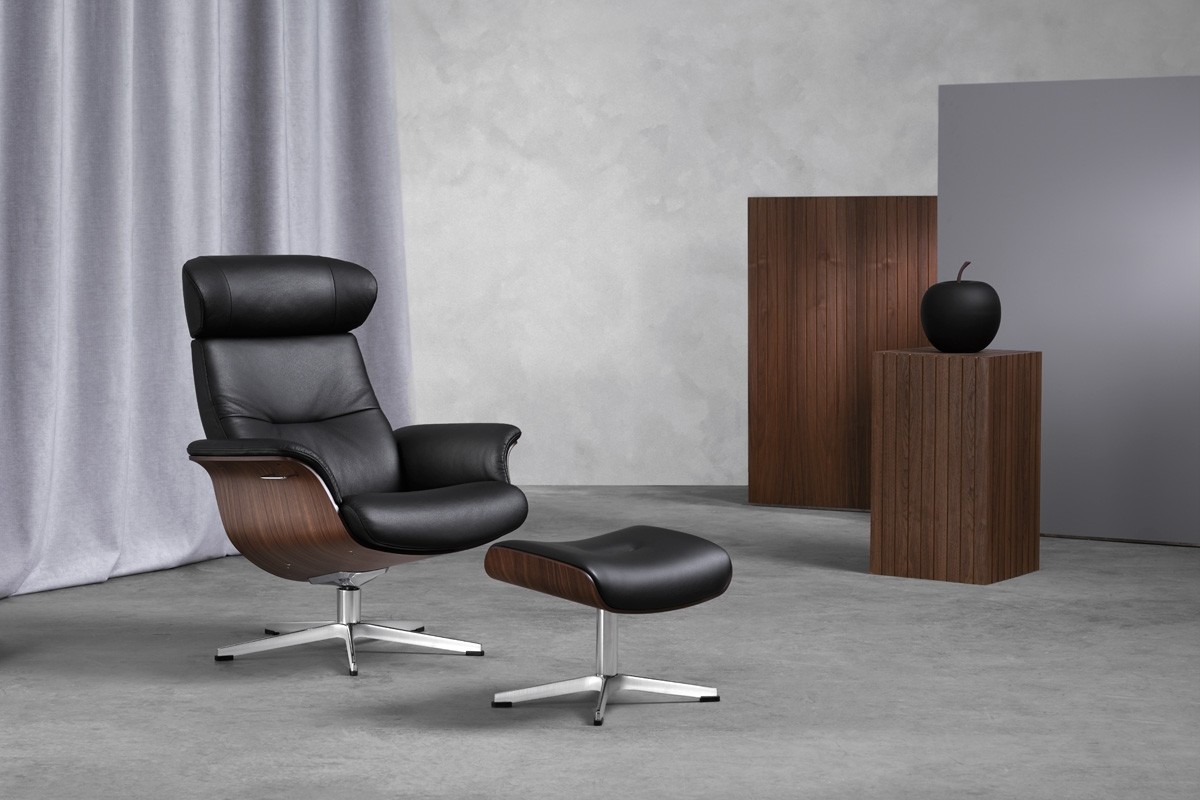 Comfort is key. The man cave is good to no one without the all-important easy chair. Our preferred choice of recline is this Conform Timeout chair. This is not just any armchair, It is 'your' armchair. With the choice of details, you can show off your personality and reveal a hint of your own character. The fine full aniline leather ages gracefully, this seat is made to be used and only gets more beautiful with time.
Test out the supreme comfort of these ultimate lounge chair in our Wadebridge and Hayle showrooms..
No man cave would be complete without the ultimate drinks cabinet. For this we recommend the Umage Audacious Cabinet. Oozing style with rolling sliding doors and a soft-to-touch textile cover available in a range of colours. Its special tambour doors slide around the edge of the cabinet, letting you choose how much of the interior (and your fine Japanese single malt collection) you want to put on show.
For peak private hideout, a serious audio system is a must. With honed aesthetics and enhancements to sound and technology, R7 Mk3 is a wonderful ground-breaking sound system that will satisfy music lovers and design aficionados alike, making it the perfect addition to your quiet corner of the house.
Whisky Glasses with style. Add this ultimate whisky glass set to the man cave, perfect for you and your drinking partner. Accompanied with cooler stones that will keep your drinks cool without diluting them with water or flavouring the drink.