How to light up a room
Stuck with a dull and dark room? Not quite sure how to bring it to life? Here are our tips and tricks.
Use mirrors to bounce light around your room. One clever way to do this is place a mirror adjacent to a window in order to bounce natural light around the room. This won't only bring more natural light to the room but can also make the room feel bigger. The bigger the better.
Opt for them white walls. It may seem obvious but using light and neutral coloured paint really does help when trying to brighten up a dark room, not so obvious may be the choice to us Matte paint rather than glossy paint. Glossy paint will often create glare instead of reflecting light around your room, on the other hand Matte reflects light around the room, creating a brighter and warmer feel.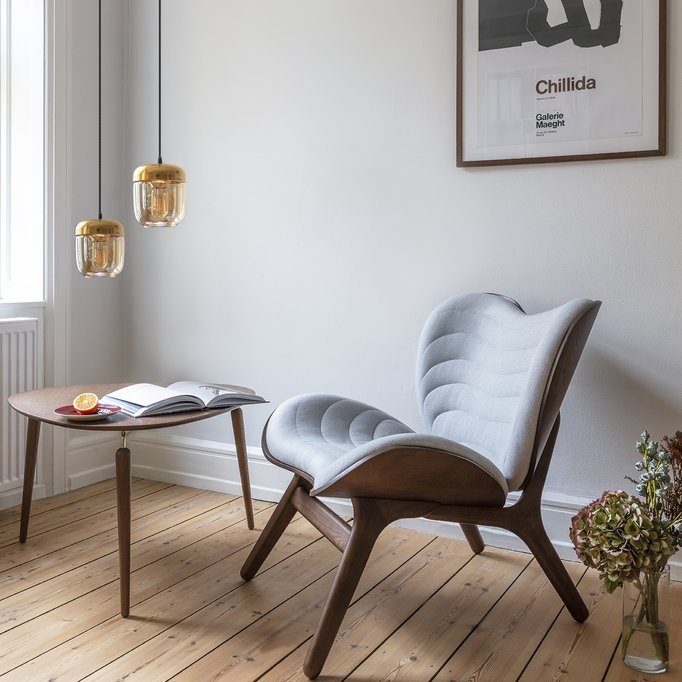 Think about where you are placing your lights, rather than just sticking a floor lamp in the corner of the room, think about where you place it and how you can get the most from the light you have. Consider how it can compliment the natural lighting coming into the room, can you place it near a mirror in order to bounce the light around? Is there a particular area of the room in which gets used more than the rest? Is there a corner that gains no natural light? Is there something that may block the light? These are all things to think about when placing a lamp or installing lights in a room.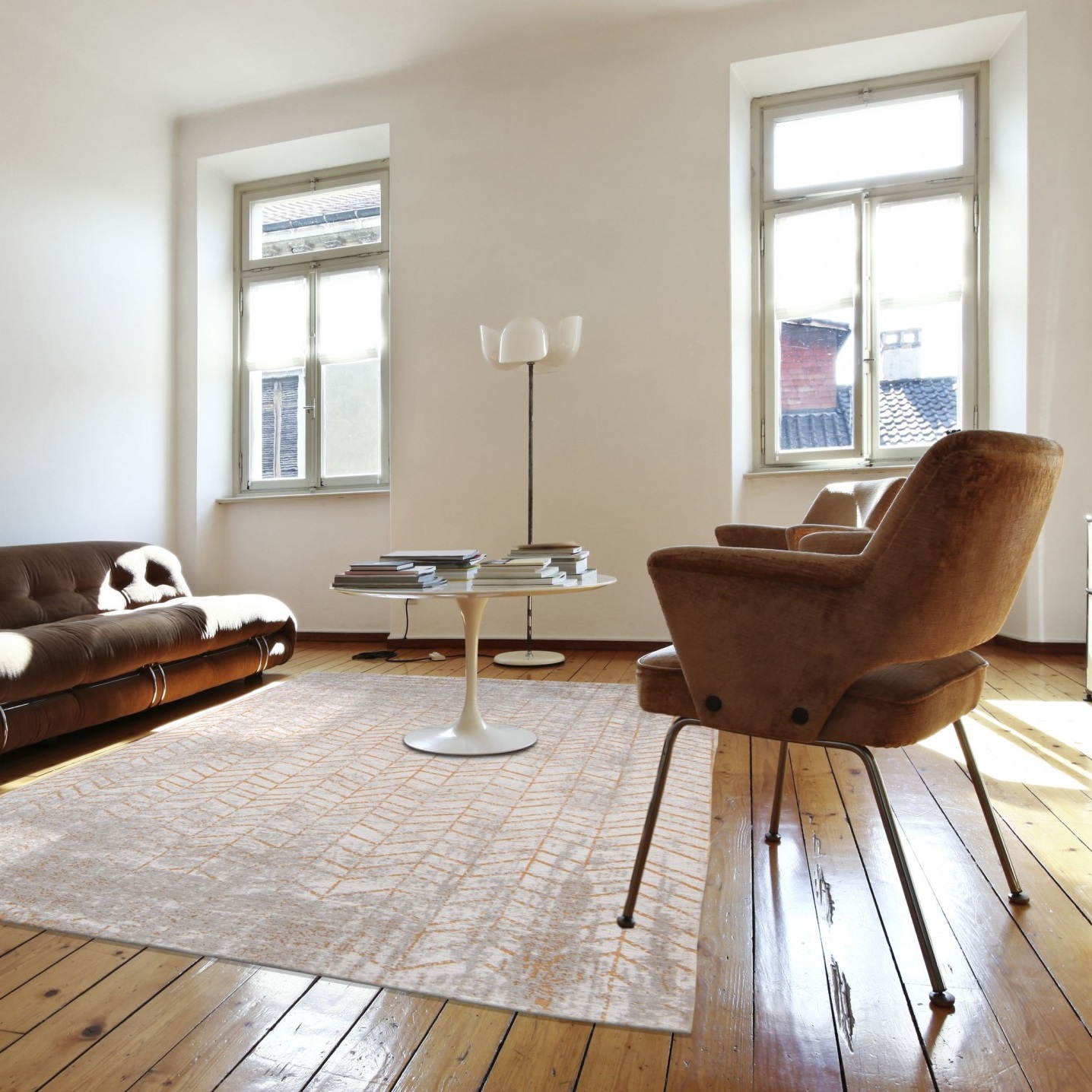 It may not be so obvious, but dark flooring can bring a cold feel to a room that doesn't get much light. One way to combat this, other than replacing your flooring, is to place a large light coloured rug on the floor, this is a great way to instantly make a room feel brighter.
Use bright white and neutral coloured window dressings in order to maximise the natural light coming in through your window. Darker dressings can stop light coming through and also create heavy shadows around the window.
Painting your ceiling bright white can hugely effect the amount of light being bounced around the room, complimenting your bright walls and light rug, the ceiling is the finish touch in order to make sure that every edge of the room feels as light as possible. It is important to make sure that you don't compromise on the ceiling, bright white being the way to go, unlike the walls where other light neutrals may work, in order to get the most from your ceiling use bright white. Not only are you going to get a brighter room but it also helps in making the room feel taller and spacious.
Nothing makes a room feel more dark and dingy than too much clutter. Keep your accessories to a minimum, and don't clutter shelves and sideboards. Metallic accessories in the form of photo frames and clocks are great for reflecting just a little bit of extra light, further to this potted plants in white pots are great for making a room feel brighter.
It may feel contradicting, but embracing certain dark areas of your room or adding a splash of dark furniture here and there will help in making the room feel lighter. Rather than just trying to brighten every aspect of the room, keep it balanced and leave in some contrast.
See your home in a new light with a selection of designer lighting.
This gorgons two tone design relates to the similarity with a natural creation - the acorn. The full glass dome bottom allows all the light to escape making this one of the rawest shades yet in the Umage range. Unfiltered, simplistic, minimalist design. This may be small it emits a large amount of light across the room. Perfect in a set of hanging lights, creating a modern contemporary look.

With its exclusive and elegant look, Clava Dine will fit perfectly over the dining table or the coffee table, bringing a cosy and chic feeling. The lampshade comes in white, brushed brass, brushed copper or polished steel, so it can lighten up any home.

Elegant with undulating contours, Swell is an LED pendant designed to seamlessly blend the line between indoor and outdoor lighting. Swell can be suspended individually or as a chandelier grouping to perfectly complement residential, commercial, lounge and hospitality settings alike. Not only is it a beautiful pendent but is also suitable for both indoor and outdoor use!
The Contour collection from Pablo Lighting is a revealing open framed family of table and floor standing lamps that capture their warm LED illumination within a remarkably slender formed aluminium structure. State-of-the-art flush mounted LED technology combined with Contour's open architecture allows light to emanate vertically in all directions while providing an unobstructed view of its surroundings.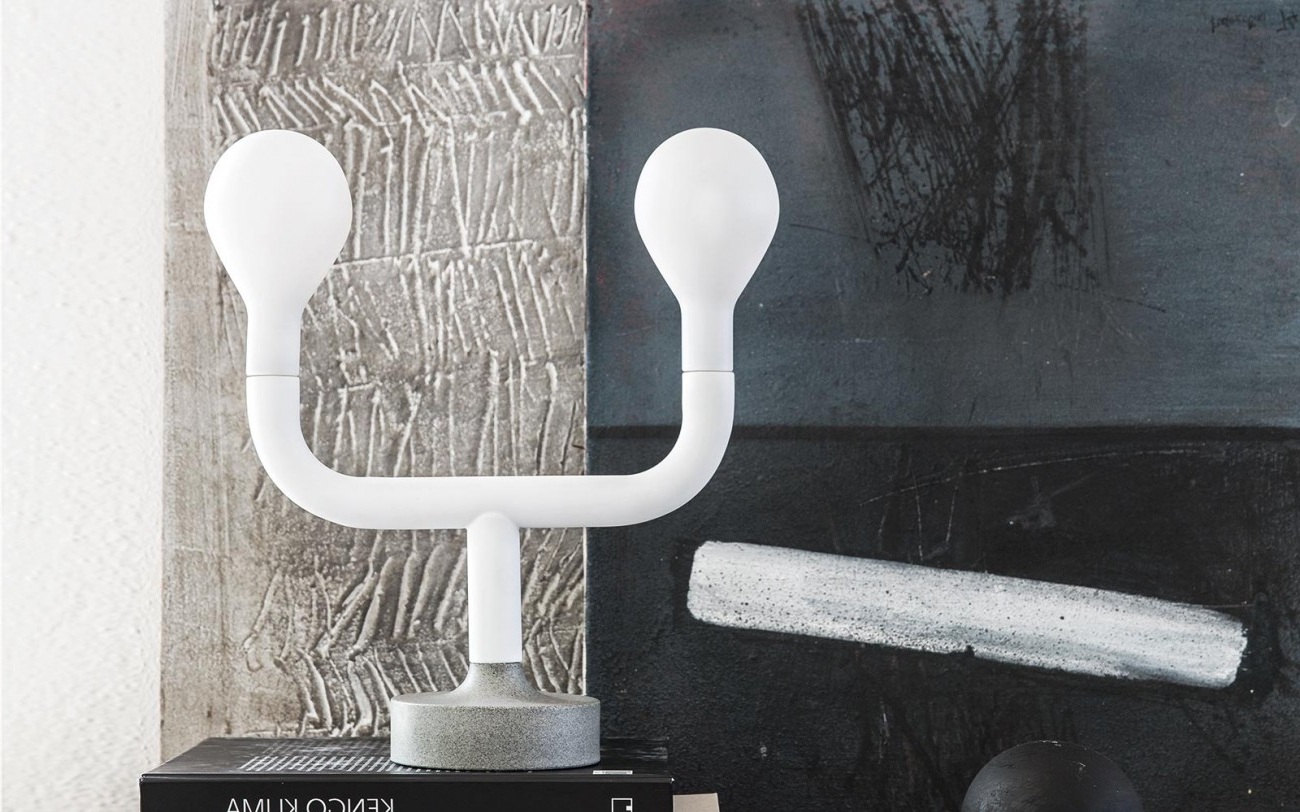 The Pom Pom lamp is the result of the botanical study of some exotic plant species. The two glass lighting elements develop symmetrically and harmoniously on the frame, which is softened by a soft touch finish. The frame is made of metal, while the base is set in resin. The suspension and floor versions are the result of the supposed evolution of these plants in the different environments.
The Sextans floor lamp features large fabric lampshade with colour coordinating triangular shaped metal base with rounded corners, suitable for placing next to the sofa. Perfect for a living area if you want to achieve a clean contemporary look.